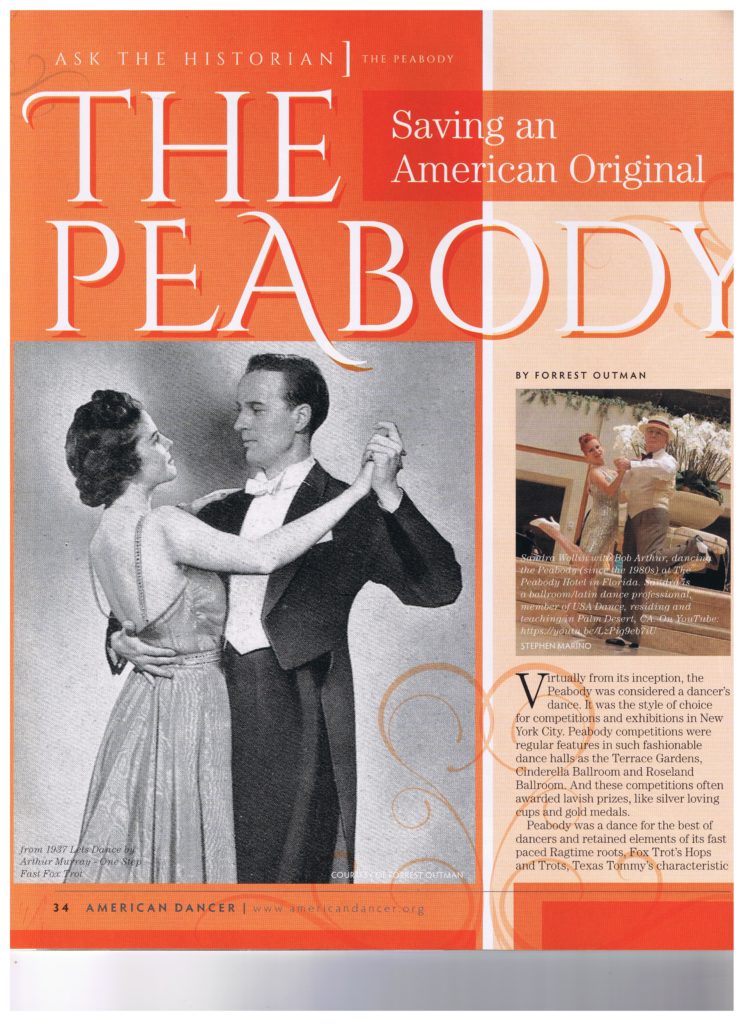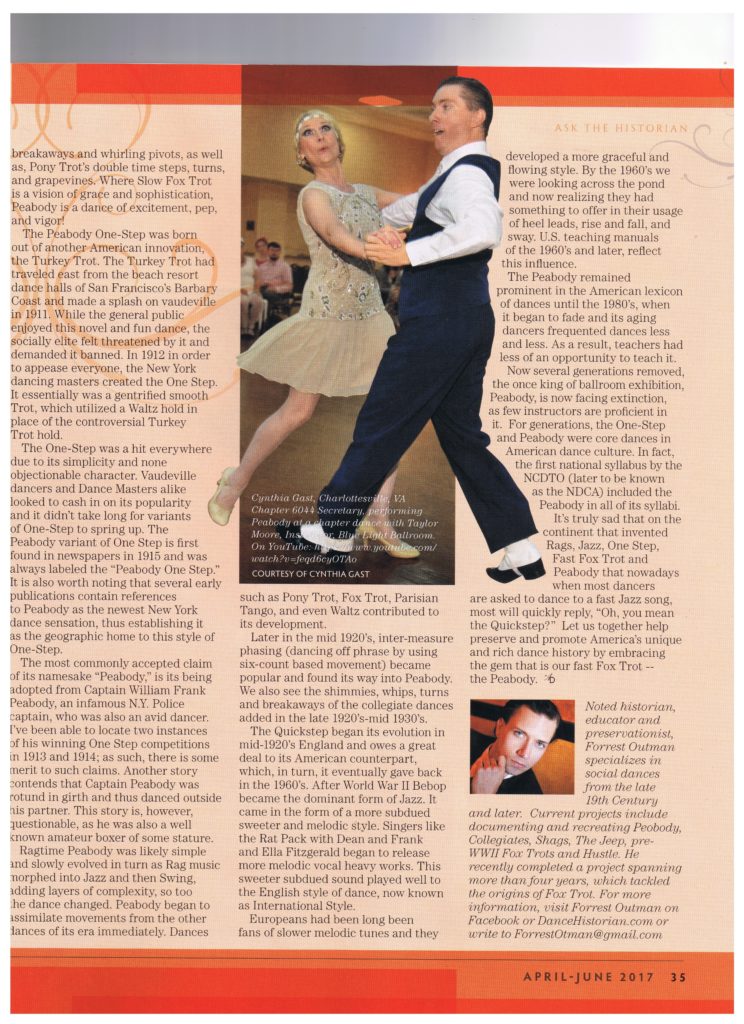 In my article I revealed that it is possible that the Peabody was named after the infamous New York police captain William Frank Peabody. I have been able to find two instances of him winning dance competitions and I've included those sources so that you need not take my word for it and also to aid other researchers. I also relayed my doubts as to him being obese and thus using an outside partner position, as it appears he was an amateur boxing champion of some stature and clearly fit, again I've included that source below.
I also mentioned that the Peabody was a variant of One Step and that all vintage sources were clear about that, to this end I've included a few sources to demonstrate as such.
The above advertisement to the right is quite interesting, as it's evident that Peabody was not a completely separate form, but rather added to the One Step lexicon.